The secret to a long life? 'Faith in God and a healthy diet' Snellville woman says as she turns 105 | News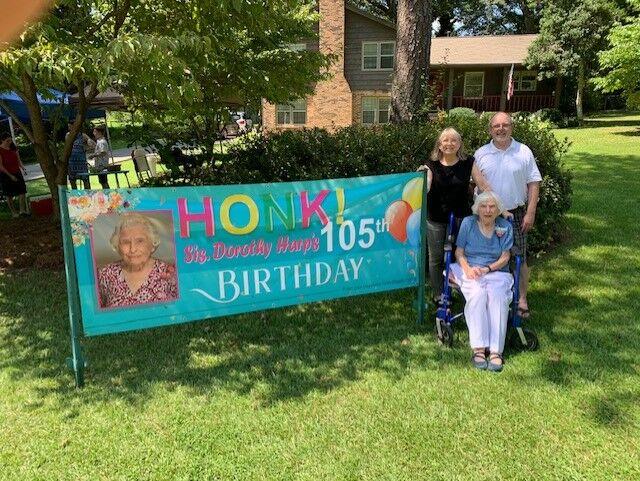 Dorothy Harp's secret to a long and prosperous life isn't complicated. She says her "faith in God and a healthy diet" is what keeps her going.
She recently celebrated her longevity — and her 105th birthday — with a drive-by parade in Snellville, complete with an escort by the Snellville Police Department.
According to her daughter, Joan Auld, several people on the grounds of her mother's home provided music for Mrs. Harp while using social distancing as a parade of cars drove by, honking and waving.
"She was thrilled by the outpouring of love," Auld said.
Dorothy Dawson Harp was born Aug. 18, 1915, in Spencer County, Indiana, which is located just across the Ohio River from Owensboro, Kentucky. She was the fifth of sixth children, her daughter said.
Auld said her mother has lived in many places in her life, but raised her children in Marietta. She has lived in the past 30 years in Gwinnett County. She was married to her college sweetheart, Dr. William Harp (DDS), until his death in 1995.
Mrs. Harp is a member of the Loganville Seventh -Day Adventist church.