Healthy safeguards: Lake Region finalizing flu shot plan | News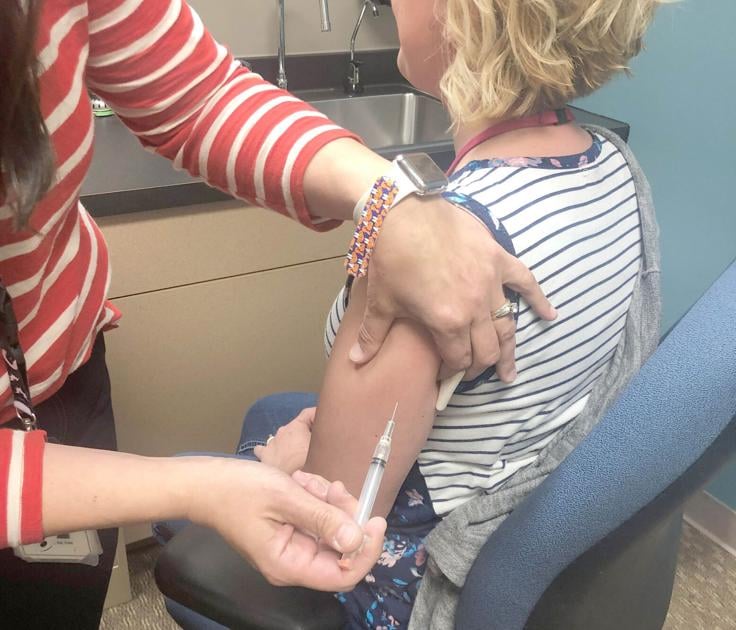 Lake Region Healthcare will be taking a measured approach to flu shots this fall with the threat of COVID-19 hanging over the country. 
As the last days of August vanish from the calendar the Fergus Falls medical facility is in the midst of finalizing their flu shot plan for 2020. 
According to Lake Region marketing director Katie Johnson the last thing health care providers want is a large amount of people showing up for their flu shots at the same time. Assembling large groups of people under one roof has proven to be a fertile breeding ground for the spread of the coronavirus.
"We're actually going to open up a flu shot schedule at the main clinic for the whole month of October," Johnson said. "We're going to do an interview that talks in depth about the importance of flu shots, especially this year with the pandemic."
Lake Region is planning to bring in some expert advice from a staff pediatrician, an infection preventionist and one of the staff physicians.
There are reports that the Centers for Disease Control has with 10 million doses of the flu vaccine for uninsured individuals this year. In a normal year the CDC has only procured a half-million doses.
There are many good reasons for getting a flu shot. Among them is the fear that an outbreak of the flu could team up with the COVID-19 pandemic to bury hospitals in patients in what is being called a "twindemic."
The similarity of flu symptoms to coronavirus symptoms feed the importance of being vaccinated against influenza. The CDC is recommending those 6 months old and above be vaccinated against the flu this year.
At the present time experts agree there is no medical evidence to suggest that a flu shot will also provide some protection against the coronavirus.
Confirmed COVID-19 cases in Otter Tail County last weekend reached 198 according to the Otter Tail County Department of Health.The number of active cases Aug. 22 was 23 with four deaths reported in the county.