Fitness key for staying healthy | Select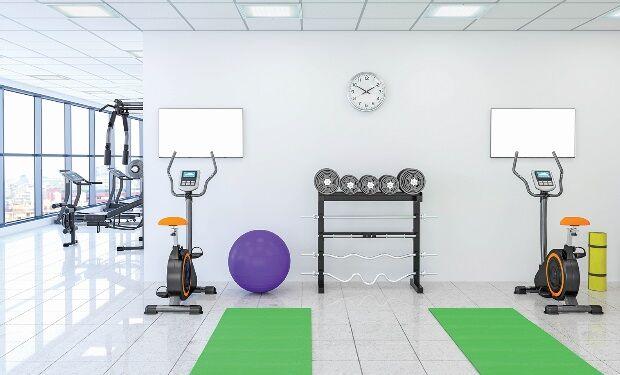 Exercise is great medicine. Unfortunately, it's a prescription many have let lapse since the threat of coronavirus showed up last spring.
Now, gym owners and fitness trainers in the Norfolk area want to remind people about the health benefits of staying physically fit and are inviting them to hop back on the fitness wagon.
"Creating a healthy lifestyle and solid fitness regimen can help boost your immune system, which in turn helps prevent illness and disease," said Rene Martinez, owner of The Max in Norfolk.
Martinez said it is important to get back into an exercise routine as it also helps with adequate sleep and stress management and promotes a healthy diet.
Tina Collison, group fitness director at Norfolk Family YMCA, agreed: "When you are exercising, you make better choices when it comes to food and alcohol."
Collison said she believes a lot of factors played into the reasons many did not continue their fitness plans as the threat of coronavirus grew.
"I would say the biggest thing is lack of motivation, especially if you are a group fitness person and then were not able to go to a group class," Collison said. "It's really hard to self-motivate to work out at home."
The increase in the use of comfort foods and alcohol played a role in many of the cases of those who strayed from their exercise regimen, as well, she said.
Brian Sibert of Anytime Fitness in Norfolk said maintaining a fitness regimen is a critical element in being a stronger human, as well as being part of a stronger society.
"In general, the healthier lifestyle you can live as far as activity and mobility and nutrition, the healthier you are in general — whether that's what we're currently going through or in other times," Sibert said.
Sibert said some clients never stopped visiting the gym on a regular basis. Anytime Fitness has offered virtual training options and has tried to stay in contact with clients to promote healthy living throughout the pandemic.
Now that some of those who stayed away are starting to trickle back, he works to reassure clients that cleaning processes have been stepped up to help prevent spread of the virus. That message was shared by other gyms, as well.
"Most gyms are so strict now with their cleaning that gyms are probably one of the cleanest places to be," Collison said. "At our facility, every member that comes in has to grab a disinfectant spray bottle and towel and has to wipe down equipment before and after. As far as we know, we've had no contact tracing back to our facility."
Michaela Wurdinger, owner of Mustang Fitness in Stanton, said she understands the apprehension that some — especially those in high-risk categories for coronavirus — feel about returning.
Wurdinger has offered a virtual boot camp throughout the pandemic, but as clients are now starting to return, she's reminding them to start small.
"I'm always a very big advocate of starting small," she said. "Start with 10 minutes if that's all you can handle."
Sibert agreed. "You don't need to be here for two hours the first time you come back. Come in for a half an hour and get moving and then come back the next day. That's probably the most important part. … If you take a couple of days off, you're starting over at day one again."
Martinez said the first trip back to the gym also is easier if you prepare ahead of time: "Have your workout planned out and written down. Also, hiring a personal trainer is a great way to get back in the gym and be accountable."
And, Collison added, don't forget to reset those fitness goals.
"I really think it's important to set new goals. Usually, we do that in January, but I think it's a good time right now to set those goals. … And once you do your goal setting, you need to set a plan," she said. "Always having a plan and reward system in place. That helps also."